Agency is your Maine process server.
Committed to client satisfaction, Agency is pleased to offer process service in Maine.  Service is completed within the client's directed time frame and rush cases are welcomed. Serves often require efforts during evenings and on weekends.  Agency gladly makes serve attempts during nontraditional business hours.
Very often, service by a sheriff is not required.  In these cases, clients can contract a Maine process server to handle their serves.  Area attorneys count on Agency to complete their most difficult and time sensitive serves.  These attorneys know that one phone call is all it takes.  Agency will pick up the documents at the attorney's office as soon as they are ready, complete the serve, and hand deliver the returns of service back to your office.  Agency can also file a copy with the clerk of court if necessary.  The keys to excellent service here are efficiency, dedication, creativity and persistence.
Attorney protection during serves
In almost all cases, an audio recorder is running when Agency completes a serve.  Should there be any question later on as to whether the recipient received service, Agency will provide you with audio evidence and be prepared to testify to the validity of the serve.
Skip tracing
Skip tracing is often a part of the process procedure.  As a Maine licensed private investigation firm, Agency is happy to provide that service as well.
Service area
As Maine is a large state, some counties are not covered as a general rule. However, clients are urged to call or email if the county you need service in is not listed below.  Often, serves can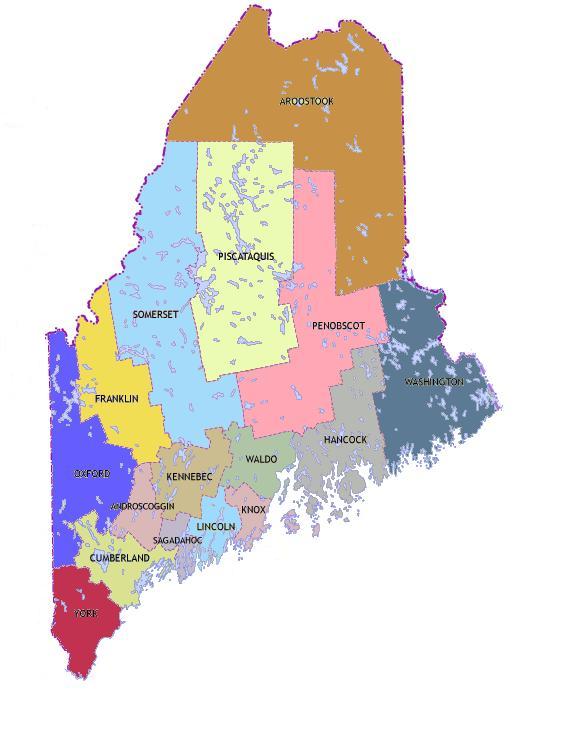 be done in additional counties if other work is scheduled there.
Counties served:
Kennebec
Lincoln
Knox
Waldo
Somerset
Androscoggin
Cumberland
Sagadahoc
Franklin
Oxford
Penobscot (southern half)
Piscataquis (southern half)
Service of process rules
Maine process servers are bound by Rules 4 and 45 of the Maine Rules of Civil Procedure.
This link to the Maine Revised Statutes Title 14 §704-A and Maine Revised Statutes §705 also provides statutes regarding service of process.